Weddings, Functions and Events
"The reception was fantastic I don't even remember how many people, both young and old, told me how fantastic the music was! Thanks so much for helping to make our wedding day a day we will remember forever."
- Thankyou note to the Gypsy Pickers
Blank spaceSample Repertoire / Testimonials / Listen to Recordings / Links
The Gypsy Pickers
Dance music & shows for your wedding or event
"The Gypsy Pickers have a solid reputation as a top live band for weddings and events. They have years of experience performing for weddings and events in NZ, Australia and USA, and tour regularly. The Gypsy Pickers have a huge repertoire of hits and a diverse mix of styles to suit all tastes and ages. This is an exuberant, multi-instrument duo who, as fans say, sound way bigger than two people - with their engaging energy and tasteful musicianship. The Gypsy Pickers' music can move from a quality dining or concert show, to a night of floor-shaking dance music."
Welcome to our Gypsy Pickers weddings and events page. We find that each wedding or function is unique with it's own flavour. We see our job as working in with the occasion, to help bring everyone together to have a good time.
We provide live music for all age groups and love getting everyone together on the dance floor. We're open to requests if we know them.
We provide a full 2400 watt live performance sound system, including set up and pack up, and stage extras for presentation. We also provide a mini-jack iPod/phone cable connection to our system for if there's a special song you'd like to play as part of your celebrations.
Besides the reception, we can also provide acoustic music for the wedding ceremony - instrumentals and songs with beauty and soul. This needs to be organised separately to the wedding reception.
Visit our biography page to read more about the Gypsy Pickers. You can listen to performances on our music and videos pages. Take into account that our original recordings are usually quite different to the music performed for weddings, functions and events. We have a sample repertoire for weddings and events at the bottom of this page.
Both Ron Valente and Lindy Valente are also available as solo performers.
---
Testimonials
"Thankyou so much for your amazing music at our wedding. You were absolutely amazing and knew how to get the guests up and moving. We will definitely recommend you in the future!"

- Newly-wed couples' thankyou letter
"Thank you so much for playing at our wedding. We had so many comments on how great you guys were and everyone loved it. We can not thank you enough as the music adds a huge part to the day, so a big THANK YOU. We will not be hesitating in recommending you to friends."

- Newly-wed couples' thankyou letter
"Thanks for the live music. You guys rocked!!! it was by far the best live music we have ever danced to."

- Newly-wed couples' thankyou email
"We were at the Wine & Food festival yesterday and we got such a buzz listening to your music! You sounded great and we can't wait for you to play at our wedding!"
- Wedding planner and Event Marketing Manager
"I just wanted to say thanks again for such a fantastic night. Everyone has commented on how awesome you guys were. You have amazing energy and incredible talent."
- Event co-ordinator
"Thank you so much for helping make Saturday night so much fun, I've had nothing but positive feedback and everyone loved your music - even people I've never seen dance before were up there going for it. Thanks again, we had so much fun!"
- Newly-wed thankyou letter
"Just wanted to quickly touch base again to thank you so much for such a great performance last night! You guys did such a good job! You really set the tone for such a fun night. We received so many good comments and people asking how they could get ahold of your music! Thank you so much again."
- Newly-wed couples' thankyou letter
"We had a really awesome time, everyone especially enjoyed the hoe-down. You really know how to bring the best out of people, hit the nail on the head every song."

- Newly-wed couples' thankyou letter
"Ron and Lindy, we wanted to thank you very much for the fantastic music you played for us at our wedding. Our guests are still talking about it!"
- Newly-wed couples' thankyou letter
"Just wanted to give you both a very big thank you for Saturday night... You were fantastic, we had lots of great comments and I would highly recommend you."
- Event co-ordinator
"It was a great night! Perfect for the audience and great to see everyone dancing. Thanks again for your awesome music."
- Event co-ordinator
"The reception was fantastic I don't even remember how many people, both young and old, told me how fantastic the music was! Thanks so much for helping to make our wedding day a day we will remember forever."
- Newly-wed couples' thankyou letter
"Thanks again for making last weekend such a ripping party!! You guys were fantastic!!!! Really appreciated your set list - everyone thought you guys were brilliant!"

- Party planner's thankyou letter
"I just want to say a very big thank you from us and from all of our guests for the fantastic entertainment you provided at our wedding. Everyone had such a great time and we had so many positive comments about your music. We hope you enjoyed it as much as we did."

- Wedding couples' thank you email
"It was wonderful having you here and so thrilled to hear we will be lucky enough to experience your music performances again so soon! We all loved your choice of music for our celebration, it was so appealing to everyone who came. You made [our] party such a success and [we] really appreciated how beautifully organised you were, helping every aspect of planning come together seamlessly."

- Party planner's thankyou email
"Lot's of people have asked who the band is and we've had some great comments when we've mentioned your name. Can't wait!"
- Wedding planner
"I want to say thanks for a great night, you guys were great, everyone was up dancing at one stage or another!"
- Newly-wed couples' thankyou letter
"THANK YOU FOR THE MUSIC, FOR GIVING IT TO ME!" on my birthday! What a FABULOUS night we had. I think it was my best birthday ever. We all LOVED your music"
- Birthday event planner's thankyou letter
"However music organiser Co Ham had saved the best till last when on the Sunday night he introduced us to a new local duo the Gypsy Pickers who dazzled us with their energy and brilliant technique. I have never heard 'Duelling Banjos' played wlth such electrifying intensity. At 10pm after three hours of intensive playing none of us wanted them to stop. You could feel the love!"
- National NZMCA Rally 2015 entertainment review by Peter Gordon
---
Gypsy Pickers - Sample Repertoire
Here's a sample repertoire of some of the songs we perform for weddings and events.
Some of the artists covered in our repertoire:
The Eagles, Jason Mraz, Adele, The Police, Mumford & Sons, Ed Sheeran, Van Morrison, Stevie Nicks, Johny Cash, The Pogues, The Beatles, Fleetwood Mac, Simon and Garfunkle, Ben Harper, Bob Marley, Bob Dylan, CCR, Old Crow Medicine Show, Norah Jones, Steve Earl, Pharrell Williams and many more.
Sample Repertoire
Rock & Popular

Addicted to Love
Aint No Sunshine
All You Need Is Love
Always On My Mind
Bad Moon Rising
Big Yellow Taxi
Bright Side of the Road
Brown Eyed Girl
Brown Sugar
Cant Buy Me Love
Come Together
Copperhead Road
Dirty old Town
Dock of the Bay
Drift Away
Eagle Rock
Four Five Seconds
Hallelujah
Have You Ever Seen Rain
Highway to Hell
Hit Me Baby One More Time
Hotel California
I'm Yours
Is This Love
Jolene
Layla
Lazing On a Sunny Afternoon
Leather and Lace
Like a Rollingstone
Little Lion Man
Lonely Boy
Me & Julio Down by the Schoolyard
Minnie the Moocher
Moondance
Mustang Sally
No Woman No Cry
O-Blah-Dee-O-Blah-Da
One Love
One Of Us
Piece of My Heart
Rhianon
Roxanne
Save the Last Dance
Seven Wonders
Simply the Best
Slice of Heaven
Steal My Kisses
Summer of 69
Sweet Home Alabama
Take It Easy
The Boxer
Three Little Birds
Thinking Out Loud
To Love Somebody
Voodoo Child
Wagon Wheel
Walking On the Moon
Weather With You
What's Up
When I'm 64
Where Do the Children Play


Celtic, Bluegrass, Folk & Country

Battle of New Orleans
Bobby Magee
Colours (Donovan)
Comes A Time
Copperhead Road
Country Roads
Cripple Creek
Dirty Old Town
Duelling Banjos
Fairytale of New York
Fisherman's Blues
Folsom Prison
Friend of the Devil
Heart of Gold
Jolene
Just an Old Hobo
Just Like a Woman
Mama Don't Allow
Midnight Special
Norwegian Wood
Pancho and Lefty
Rawhide
Ring of Fire
Rocky Top
The Gambler
Wagon Wheel
West Coast Bound
Whiskey in the Jar
Wild Rover
Wondering Where the Lions Are
Your Cheating Heart

Latin, Blues & Jazz

Aint Misbehavin
Barrelhouse Blues
Blue As A Violin
Blue Light Boogie
Blue Moon
Blue Skies
Bring It on Home
Cab Driver
Can't Take My Eyes Off You
Chattanooga Choo Choo
Choo Choo Chi Boogie
Desperation Samba
Dont Know Why I Didn't Come
Down In Mexico
Feelin' Good
Fell In Love With A Boy
Fields of Gold
Georgia On My Mind
Girl from Ipanema
Guilty
Hallelujah I Just Love Her So
Havana
Hit the Road Jack
Hoy Es Adios
Is You Is or Is You Aint My Baby
Key to the Highway
Love Me Like a Man
Minnie the Moocher
Minor Swing
Moondance
Nobody Knows You When You're
Down and Out
Perhaps
Rum and Coca-cola
Smooth Operator
St Louis Blues
Stormy Weather
Summertime
Sunny Side of the Street
Sway
Them There Eyes
Turn Me On
Walk On
When I Go Away
When I'm 64
White Boy Lost in the Blues
Why Don't You Do Right
Women Be Wise


40s-60s & Rock 'n Roll

Blue Bayou
Blue Moon
Blue Skies
Boardwalk
Bye Bye Love
Cab Driver
Chattanooga Choo Choo
Choo Choo Chi Boogie
Georgia on My Mind
Great Balls of Fire
Hey Good Looking
Hit the Road Jack
It Doesn't Matter Anymore
King of the Road
Route 66
Run Around Sue
Saw Her Standing There
Sea Cruise
Spirit in the Sky
Sunny Side of the Street
Walking After Midnight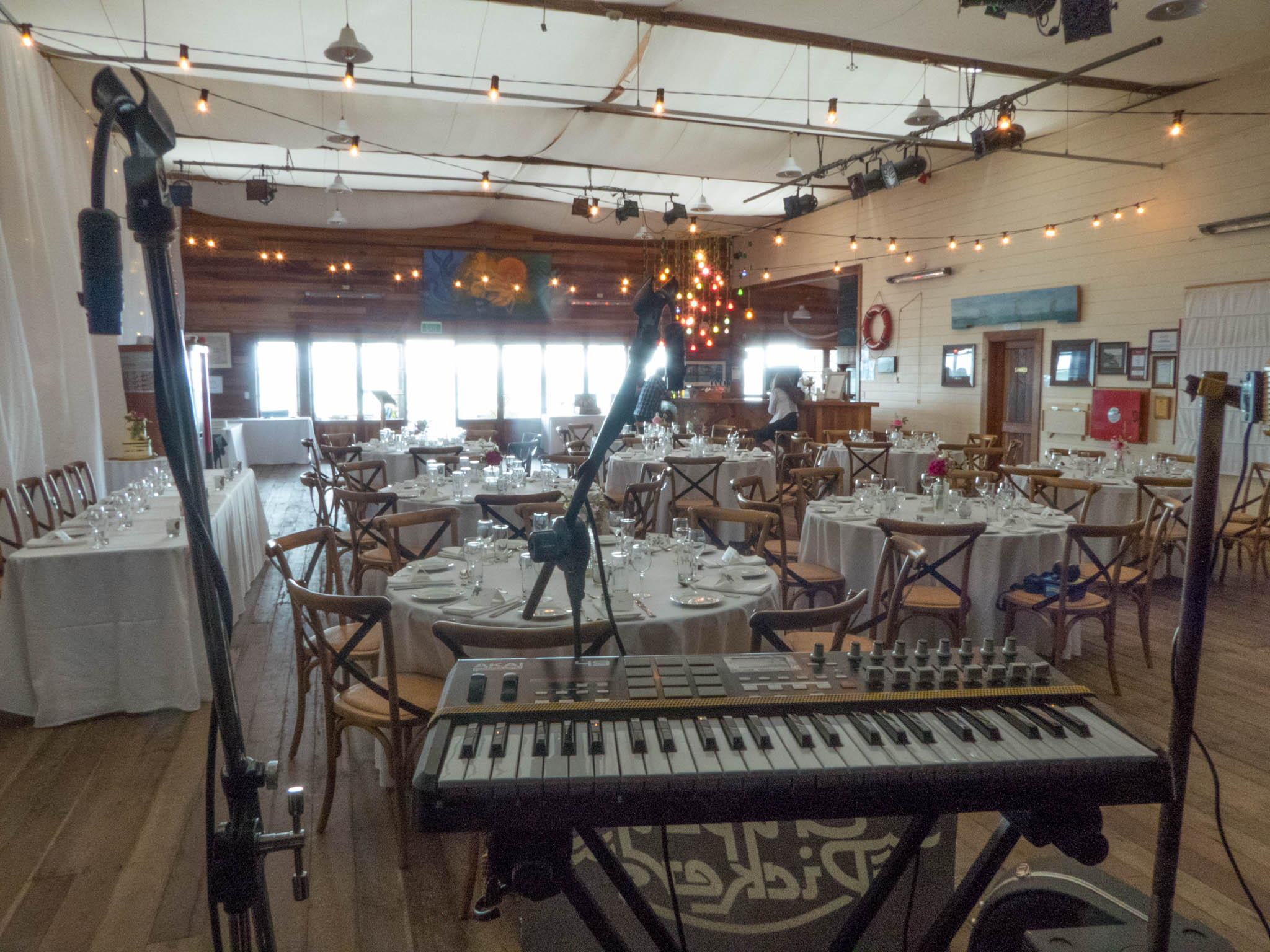 ---
Links to Wedding & Event Planners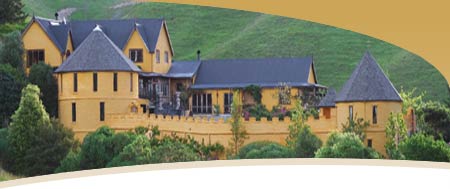 Hire a wedding vintage rolls royce in Nelson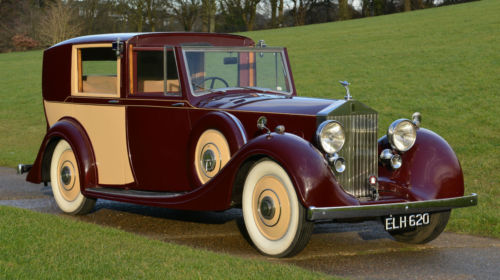 NZ Wedding Planner


Getting Married?
Click hereto join our
FREEOnline Bridal Club
---
Some venues the Gypsy Pickers have performed at
for weddings and functions
The Gypsy Pickers have performed for weddings and events all around nz including in Wellington, Auckland, Waiheke Island, Queenstown, Dunedin, Christchurch, Australia and USA.
Here are some of the NZ weddings and functions venues we've performed at.

The Granary (Founders Park)
Monaco Resort
Rutherford Hotel
Siefrieds Estate
Woollaston Estate
Mahana Estate
Neudorf Vineyard
Playhouse Theatre Cafe
Honest Lawyer
Nelson Yacht Club
Nelson Boathouse
Thackwood Cottage and Garden
Anchorage Wines
Fairfield House
Melrose House
Warwick House
Trafalgar Park
Tahuna Function Centre
Jellyfish Cafe-Mapua Wharf
Boatshed Cafe Mapua
Kahurangi Estate
Moutere Hills Vineyard
Brightwater Hall
Moutere Community Centre
Lower Moutere Hall
Riverside Cafe
Bethany Park Hall, Kaiteriteri
The Mud Castle


Waiheke Island Resort
Wellington Rowing Club
Wellington Yacht Club
Ellerslie Events Centre, Auckland
Quality Hotel Cargills, Dunedin
Awaroa Lodge, Abel Tasman
Meadowbank Homestead, Awaroa, Abel Tasman
Torrent Bay Lodge, Abel Tasman
Rotoiti Lodge Outdoor Education Centre
Alpine Lodge
Lake Rotoiti Hall
Mussel Inn
Naked Possum Cafe
Tarakohe Boat Club
Zatori
Kahurangi Function Centre, Tukurua
Pohara Hall
Brigand Cafe
Totaranui Homestead
Ratanui Lodge
Eatery On the Rock
Autumn Farm
Onekaka Hall
East Takaka Hall
Rockville Hall
Furneaux Lodge, Marlborough Sounds
Punga Cove Resort, Marlborough Sounds
Mistletoe Bay Eco Village, Marl Sounds
Brancott Estate, Blenheim
and lots more venues we've forgotten
and lots of marquees on properties
.
---