Gypsy Pickers
"Hot rhythms and feel-good music with the power of soul!"
The GYPSY PICKERS are a multi-instrument duo known for their engaging live performances that have kept them busy on the NZ and international touring scene.
These two lively entertainers have a captivating show and an extensive repertoire to suit any event, and their original music has featured regularly on TV, film and radio. The Gypsy Pickers make music to move you and make you move - with rock, popular, reggae, bluegrass, world, latin, jazz, blues, roots, hits and originals - to suit the occasion. For a night of floor-shaking dance music or a quality concert experience, the Gypsy Pickers are known for consistently pleasing crowds of all ages.
Punchy on rhythm and lead guitars, bass grooves, banjo, mandolin, melodica, rich vocals and percussion.
The GYPSY PICKERS (aka Lindy Valente and Ron Valente) perform for venues, concerts, festivals, weddings, corporate events, functions and private parties. They perform all around NZ and intermittently overseas.
On this website you can read about the GYPSY PICKERS, find out what they're up to, listen to music and watch videos. Check out the Bio or the Weddings page for more band info.
Go to the Contact page to book the Gypsy Pickers for your wedding or event.
---
"Thanks for the live music. You guys rocked!!! it was by far the best live music we have ever danced to."
---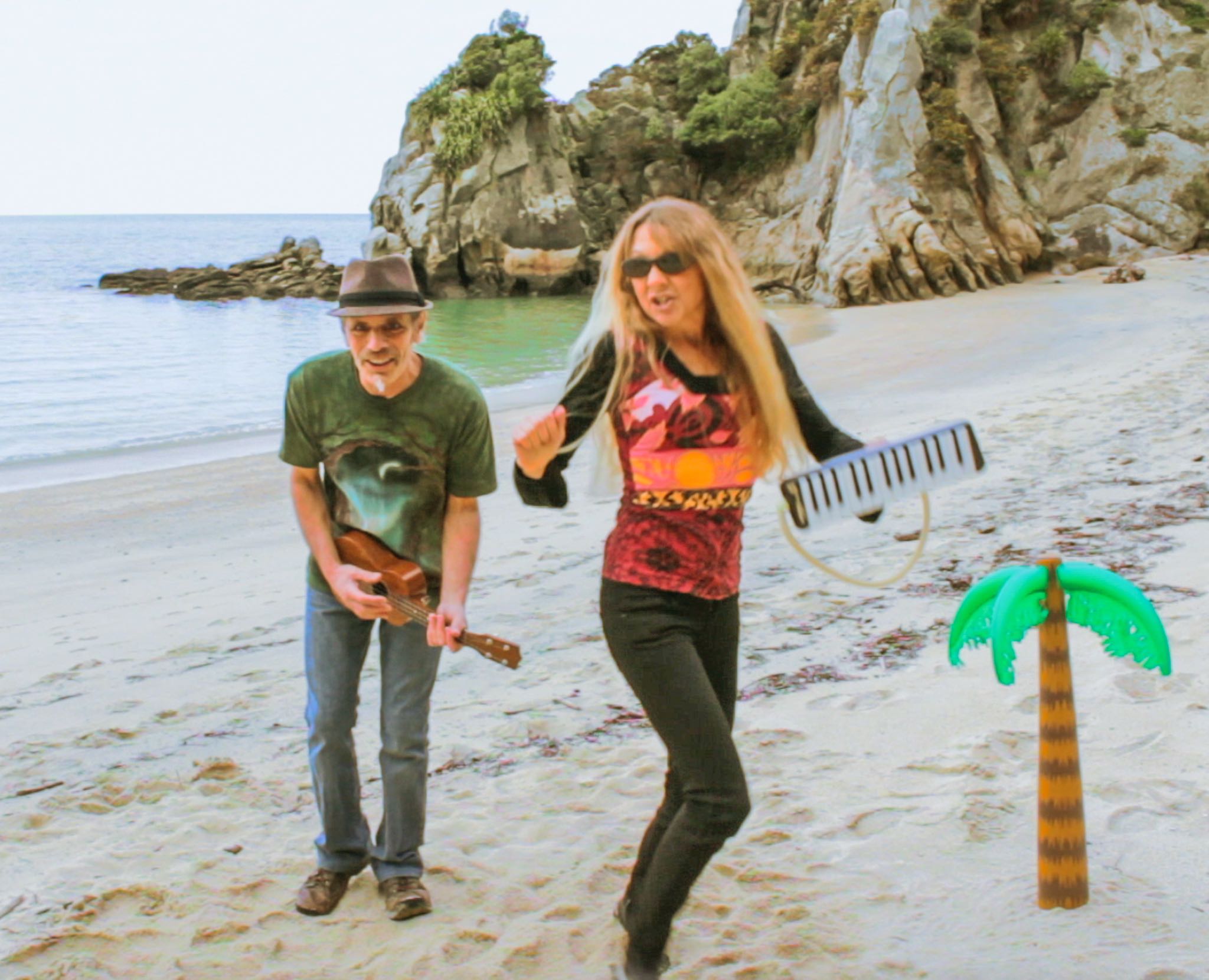 Lighten Up video
Here's a bit of fun. Our latest original reggae song is one for the NZ referendum (ie not a wedding song).

We also have a beautiful original wedding song coming soon!




Shaky Isles Music Video
Gypsy Pickers music video of their original song written for Christchurch




Wagon Wheel
Gypsy Pickers live playing a dance-floor request




Simply the Best
Gypsy Pickers live show




Arizona Reggae Hoedown
Gypsy Pickers live playing an original song




EveryDay video
An original song by the Gypsy Pickers. Studio recording.
(... more on videos page)
---
Originals & Live recordings
| | | | |
| --- | --- | --- | --- |
| | | 0:00 | Select a track below to listen, or click arrow to download. |
Visit our Sample Repertoire for a list of covers we perform.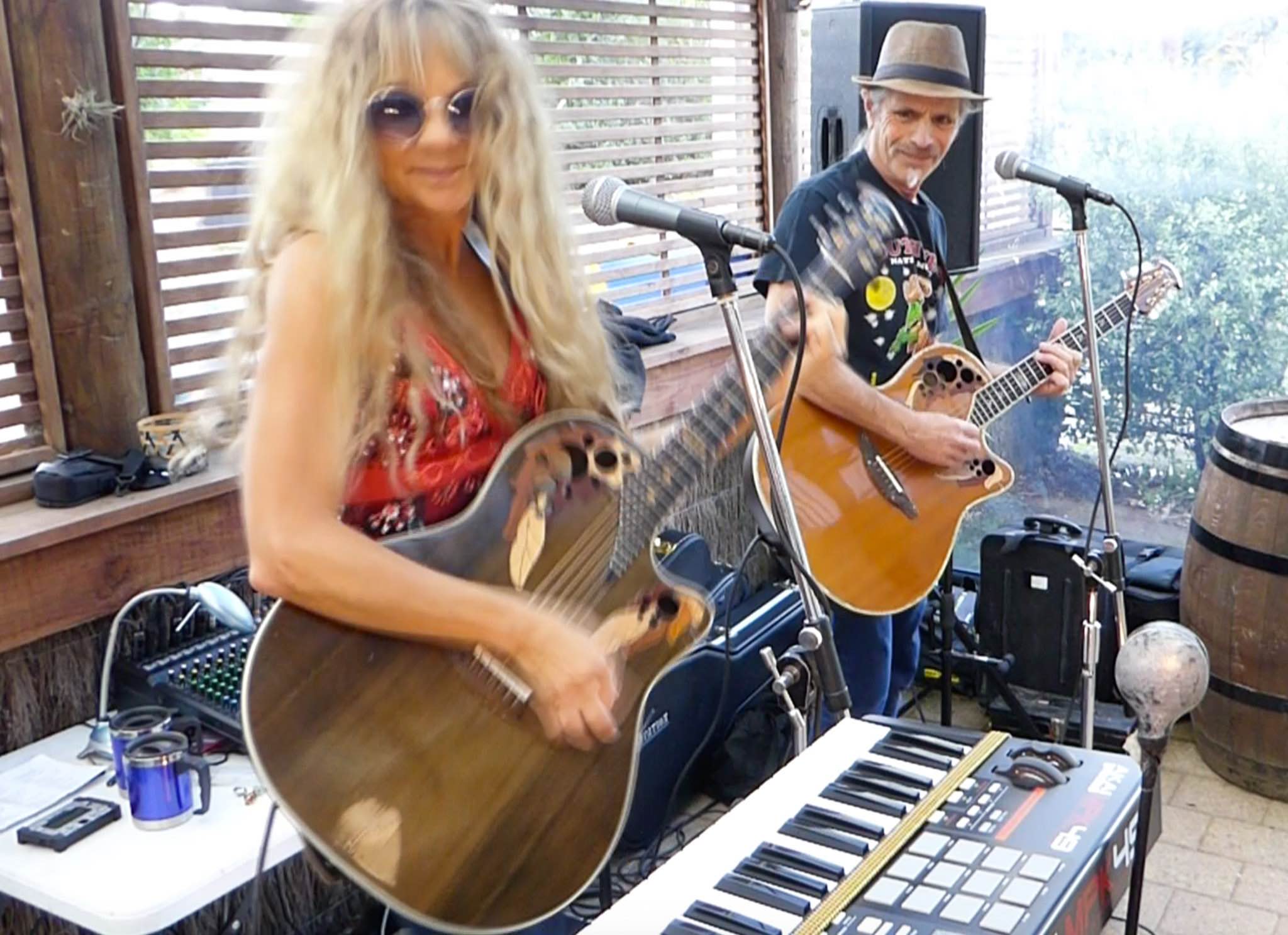 Stream and download Gypsy Pickers original music on Spotify and Bandcamp
This is the official website of the original and current
GYPSY PICKERS
& BUSHHOUSE MUSIC

You can also visit us on Facebook
Gypsy Pickers on Facebook -
www.facebook.com/GypsyPickers
Ron Valente solo shows Facebook -
www.facebook.com/RonValenteMusic
Lindy Valente solo shows Facebook -
www.facebook.com/Lindy-Valente-Music
---